Posted by Houston Sympathy Flower Shop on Aug 1st 2019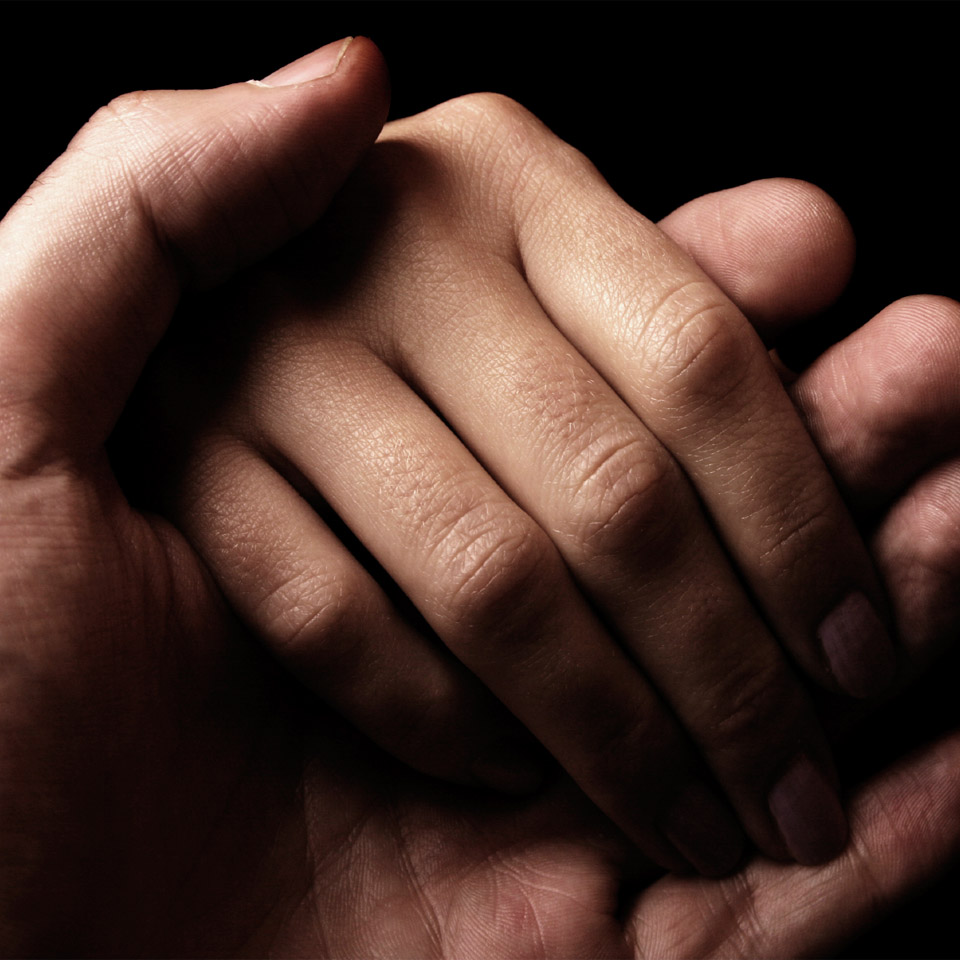 It used to be all we had for support after the death of someone dear to us was our family and friends. Back then, the careful tending of the bereaved was solely in the hands of those living in the community. It was "aftercare" at its most humble, heart-driven level.
On some level, things haven't changed much: the bereaved can still find solace in their community – but often there isn't enough time or energy to "dig down deep"; which means (commonly) we can give little more than superficial grief support to those in need. But there is one resource you can turn to day or night, without having to wake anyone up from a sound sleep or interrupt someone's dinner.
Today, there's the Internet. Unfortunately; unlike our friends and neighbors, it has no clue what you're really in need of – Google provides similar search results to anyone entering terms like "grief support" or "grieving quotes" – after all, the search engine has no idea of the kind of loss you've experienced and is unaware of the depth of your sadness. It serves up the same selection of online grief support sites, grief quotes, grief poems, and grief blogs to someone who has lost a spouse as it would to a bereaved parent. It's up to the "end-user" (that's you) to decide which online grief support resources are of use to him or her. That can be tricky, even in the best of times (and–let's face it–when you're grieving, you're far from "your best").
What Kind of Grief Support Do You Need?
It seems (especially after reaching middle age) grief, that complexity of emotional, spiritual, psychological and physical reactions to loss, is ever-present in our lives. We feel it when we're "let go" from a job; when a relationship or marriage ends, when a pet dies; when a friend or relative decides they no longer want you in their life; whenever the sense of "loss" is strong, grief is there. There's even something called "anticipatory mourning" – which can begin long before the actual loss. So, the question becomes: what type of loss have you recently endured? I ask because I've grouped many of the following online grief support resources according to the related loss: spouse, child, parent or pet.
If you're looking for spiritual or religious guidance from grief support website, or want a more inclusive site that deals with more than one type of loss; we have those, too. The grief blogs and websites with grief poems and grief quotations worthy of your attention are also listed. The goal is to simplify your search for the online grief support resources which are right for you.
Death of a Spouse or Domestic Partner:
The Sisterhood of Widows
http://sisterhoodofwidows.com
National Widowers Organization
http://www.nationalwidowers.org
In 2005, the AARP offered online visitors "A Guide for the Newly Widowed" which, even though the content is over 15 years old, it still well-worth worth reading.

Loss of a Child:
Ellie's Way
http://elliesway.org
Compassionate Friends
http://www.compassionatefriends.org
Miss Foundation
http://www.missfoundation.org
Death of a Parent or Sibling:
The Dougy Center for Grieving Children and Families
http://www.dougy.org

Fernside
http://www.fernside.org
National Alliance for Grieving Children
http://childrengrieve.org

Death of Active Duty Military Personnel:
Tragedy Assistance Program for Survivors (T.A.P.S.)
http://www.taps.org

Loss Due to Suicide:
The Alliance of Hope for Suicide Loss Survivors
Loss of a Pet:
Association for Pet Loss and Bereavement
http://www.aplb.org
Rainbow Bridge
www.petloss.com
Humane Society of the United States
http://www.humanesociety.org
Be sure to read the page coping with pet death. Help Guide.org, which declares itself as a "trusted non-profit guide to mental health and well-being", also offers valuable insights into coping with pet loss.
Chances' Spot
http://www.chancesspot.org
I especially like their selection of free pet loss e-books (including two for children) and information sheets on topics related to pet loss.
Christian-based Online Grief Support:
Hope for the Heart
https://www.hopefortheheart.org


Grief Blogs:
Grief Healing
http://www.griefhealingblog.com

What's Your Grief?
http://www.whatsyourgrief.com
All-Inclusive Grief-Related Websites:
Grief Share
http://www.griefshare.org
If you're looking to join a local grief support group, be sure to check GriefShare's Find a Group page.
The Center for Complicated Grief
http://complicatedgrief.org
Center for Loss and Life Transition
http://www.centerforloss.com
Open to Hope
http://www.opentohope.com
Be sure to check out their video productions, the Open to Hope Show.


Are You Searching for Grief Quotations?

One of the sites I like the most (for quotations on almost any subject) is Goodreads. Now there are over 1,600 quotations there tagged with the word "grief". Some are profoundly honest; like this one: "You care so much you feel as though you will bleed to death with the pain of it." (J.K. Rowling, Harry Potter and the Order of the Phoenix). All come from literature; consider these beautifully written words, from the book The Truth about Forever, by author Sara Dessen): "Grief can be a burden, but also an anchor. You get used to the weight, how it holds you in place." Two other sites for grief quotes are BrainyQuote and Grief Speaks.

The publishers of the What's Your Grief? blog noted above posted "64 Quotes about Grief,Coping ;and Life after Loss". It's a gallery of beautifully done quote graphics, like the one at the right. You'll probably not be surprised to learn What's Your Grief? is also on Pinterest, with 26 boards on topics like creative expression, practical grief support, grief podcasts, and journaling; of course, there are boards with grief quotes of every variety. (You can find them on Pinterest at https://www.pinterest.com/whatsyourgrief.)
The Benefits of Online Grief Support
Years ago, we had fewer grief support options; it was primarily up to our friends, neighbors and relatives to give us the compassionate attention we needed after the death of a family member or friend. Our community was smaller, and our options fewer. However, today, thanks to the pervasiveness of the Internet, we've access to a diverse community of people; some are licensed professionals but many more are just average folks like you and me who also carry the burden of grief. I hope you find comfort and gain insight in these recommended cyber places and spaces.